AIRPORT PICKUP
Transportation
Finding flights to Loreto is becoming easier and easier, which means you can begin your vacation the easiest way possible when you schedule your transportation from the Loreto airport to Hotel Santa Fe Loreto. When you opt for this service, we'll ensure you are picked up in time from your flights to Loreto and dropped off in time to leave. With the right Loreto airport transportation, you can ensure your vacation gets off on the right foot.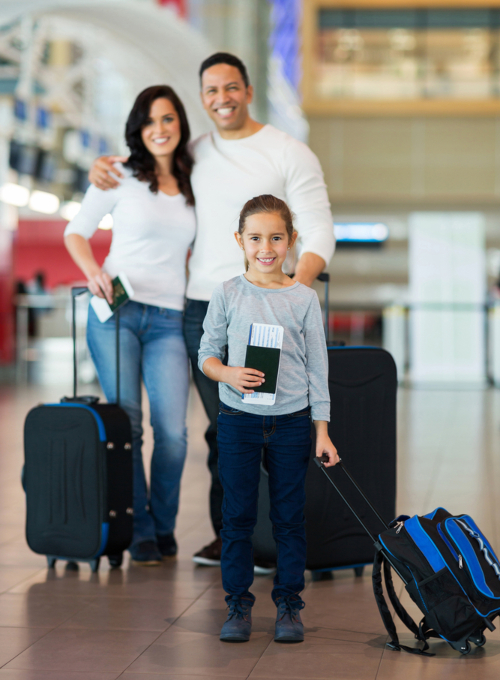 In order to provide the best service possible, we kindly request that you schedule your Loreto airport transportation with at least 72 hours anticipation, which allows us sufficient time to organize all the details. We will also need you to be in the lobby of our hotel at least 2 1/2 hours ahead of your scheduled departure time. Given that Hotel Santa Fe Loreto is just 10 minutes from the Loreto airport, this gives us just the right amount of time to ensure you are on time for your flight.
Excellent stay at Hotel San...
Very friendly staff. Great room, cleaning service excellent. Pool was warm and service at the restaurant excellent. The hotel is walking distance to the main center of the city of Loreto and the…
Muy Bien
The staff were very helpful. If I needed anything, I could ask the front desk, the concierges, and the manager. I enjoyed talking with all of them. The room was clean, tidy, and comfortable. It was…
Fantastic Concierge
...My studio room had a kitchenette with all pots, pans, blender. Everything you need. The hotel has a beautiful lobby, pool area and courtyard tables to eat, drink and relax. There is a restaurant…
Great place to enjoy Loreto!
If you want to get the feel for the town of Loreto, then you have come to the right place. Centrally located, the town is at your fingertips. All the activities can be enjoyed by a casual stroll into…
Just as good as it was the ...
We stayed here 10 years ago when it first opened. It was a great property with great friendly staff. This time we came with family and it was just as spectacular. All the rooms are spacious and are…
A great place to stay
This hotel is a good choice for when you are in Loreto. The hotel is clean, the staff is friendly and the suites are comfortable. They try and accommodate any of your requests. We liked the mini…
My beautiful Loreto
My first time in Loreto and I was delighted. We were part of the family and we stayed at the Hotel Santa Fe and it was the best. It is very well located and has very good restaurants nearby. I loved…
Amazing stay!
This hotel is easy to find in a great location close to everything you need to have the time of your life!! I'm all about service and there's definitely no complaints there. Since the moment we…
Amazing place and excellent...
Everything was great! The hotel was wonderful, great tours, services and the recommendations to visit all of the different islands were fantastic! The attention provided was beyond great. Everyone…