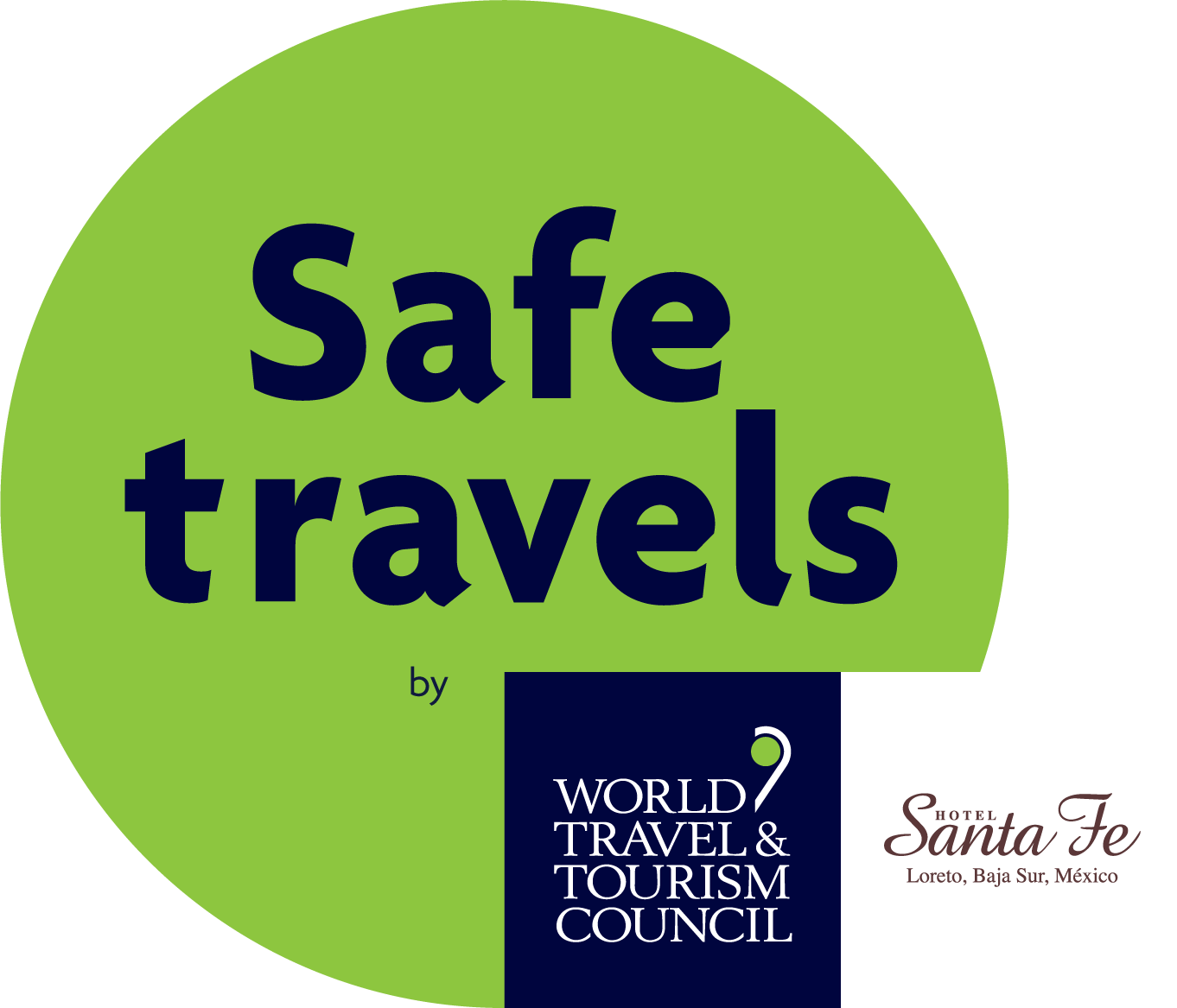 OFFICIAL ANNOUNCEMENT
Dear Guest,
Considering the recent COVID19 testing requirements imposed by various countries, including the United States and Canada, we are committed to ensuring your vacations can continue worry-free. You are part of our family, and here at Hotel Santa Fe Loreto, there is nothing more important.
Delivering extraordinary vacation experiences is our business. To make your vacation experience seamless, Hotel Santa Fe Loreto has coordinated offering discounted antigen and PCR testing for visitors whose home countries require a negative testing result. Discounted pricing is estimated to be around $30.00 USD for antigen and $160.00 USD for PCR.
All testing will be conveniently administered by a testing professional from a certified and approved 3rd party laboratory so you can continue to enjoy your vacation with peace of mind.
In the event of a positive diagnosis, the hotel has strict COVID19 protocols in place for a guest to quarantine in the comforts of their guestroom and have coordinated with the best medical facilities should they be necessary. Guests will be able to extend their stay and obtain a discounted rate. It is our priority to ensure that guests are comfortable until they test with a negative result to depart following governmental and safety guidelines.
We realize that our 'new normal' is continually changing, and we want you to know we are here for you! Stay safe, stay well, and stay healthy. For information, please contact the Airline you booked with for up to date testing requirements needed before boarding.
FAQs Update 2021
USA: Beginning January 26, 2021, all air passengers, 2 years of age or older, traveling into the United States, including US citizens and legal permanent residents, must provide written or electronic proof of a negative NAAT (antigen) COVID test before being permitted access to boarding by all airlines operating flights into the US territory.
Canada: Beginning January 7, 2021, all passengers, 5 years of age and older and regardless of citizenship, must provide written or electronic documentation of a negative COVID-19 PCR or RT-LAMP test taken within 72-hours of the passenger's departure on any flight heading to Canada. Failure to provide the required documentation will result in the passenger being denied access to boarding by airline officials.
The Villa Group has coordinated offering discounted antigen and PCR testing at each of our resorts for visitors whose home countries require a negative testing result. Discounted pricing is estimated to be around $30.00 USD for antigen and $150.00 USD for PCR.
All testing will be conveniently administered by a testing professional from a certified and approved 3rd party laboratory so you can continue to enjoy your vacation with peace of mind. All tests will come with certified results, and given that a client tests negative for COVID, their results can be used as documentation for departure flights.
US regulations state that a passenger who has recently tested positive for COVID-19 may provide documentation of the positive test result along with a notice of recovery from a certified healthcare professional. The documentation must adhere to the following guidelines:
· The passenger must provide documentation of a recent positive test result, taken within the last 3 months prior to their flight into the United States, in addition to a signed letter stating that the passenger has been cleared for travel, written on official letterhead that contains the name, address, and phone number of a licensed healthcare provider or public health official.
Canadian regulations do not allow recovery documentation to replace the mandatory negative COVID-19 test result documentation that is required for the boarding of international flights into Canada.
In the event that a guest tests positive for COVID-19 while staying at one of our resorts, we will give them the option to extend their reservation at a discounted rate for the duration of their quarantine or until they test negative and can prepare for their airline departure. All guests testing positive for COVID will be required to safely quarantine in their hotel room and follow all government guidelines.
If a guest tests positive and cannot provide proof of a negative test result to airlines before departure, the American, Canadian, and Mexican governments require they self-isolate and delay travel until they have fully recovered. Airlines flying into Canada and the United States are obligated by law to deny boarding to passengers not fulfilling the requirement for documentation of negative test results.
Care and Cleanliness Commitment
The moment we have all been waiting for is almost here! The spread of COVID-19 has slowed within Mexico to the point that the Mexican Federal Government has provided re-opening dates.
We know how important it is to maintain high standards of cleanliness always. We have implemented preventative protocols against COVID-19 and are committed to upholding the highest standards regarding disinfection, hygiene, sanitation, and more.
The health of the entire Villa Group family is our top priority, and that includes you!
Some of Our New Standards of Cleanliness:
Temperature Readings:
Thermometers will be used at all access points throughout the hotel to read and monitor the temperatures of guests and staff in a non-invasive manner.
Surfaces in all Public Areas:
Throughout our hotel, we have implemented new protocols regarding the cleanliness and hygiene of high-touch areas that go above and beyond suggestions provided by health organizations and government agencies. Surfaces and high traffic areas of the hotel will continuously be treated with hospital-grade disinfectants and certified sanitation products. Sanitizing stations have also been placed at strategic points throughout our hotel, such as at the front desk, at the entrance of our restaurant, and in all public areas. In addition, we have increased the frequency in which deep cleaning according to these protocols will take place so as to better protect our guests, our staff, and our communities.
Hotel-Level Sanitization Specialists:
Hotel have been trained and equipped with a special team, led by a Hygiene Manager, that will take charge of ensuring that everyone adheres to our new health and sanitation protocols.
Hotel Rooms:
We are taking care to ensure that every room is thoroughly cleaned and sanitized using hospital-grade disinfectants between each guest's stay. Paper amenities, pens, and magazines will be removed from rooms (available on request).
Social Distancing:
Signage has been installed throughout our hotel to remind guests and staff to keep their distance from others. We have also taken the opportunity to rearrange furniture in common areas and restaurant to allow for more space between guests.
We are including measures to ensure your safety, such as placing lounge chairs 6 feet apart in our pool areas.
Food and Beverage:
At our hotel, all employees who work in our food and beverage operations are highly trained regarding the proper handling and service of these items. While we have always taken great care to ensure the highest standards of food safety are being met, we will continue to seek training and complete inspections to keep all our guests and staff safe. In addition, we are currently making modifications to our in-room dining service.
Possible COVID-19 Cases at our hotel:
We are committed to keeping everyone at our hotel safe, which means we have implemented special protocols to be followed in the event that a suspected case of COVID-19 is presented. We have:
An onsite doctor and 24-hour medical service available, and
A team dedicated to detecting and handling suspected COVID-19 cases, which includes the General Manager of each resort, the Head of Security, a licensed physician, and our Director of Operations who will work in conjunction with health officials.
The Villa Group Way
While we are making changes that will impact the way we operate and the availability of services that you may have come to love, we are committed to maintaining the same great service and hospitality that The Villa Group is known for. Our entire team, from hotel managers to the bellmen who greet you each and every day are excited about your return and willing to do whatever it takes to make that happen. Our commitment to you is our top priority.
Excellent stay at Hotel San...
Very friendly staff. Great room, cleaning service excellent. Pool was warm and service at the restaurant excellent. The hotel is walking distance to the main center of the city of Loreto and the…
Muy Bien
The staff were very helpful. If I needed anything, I could ask the front desk, the concierges, and the manager. I enjoyed talking with all of them. The room was clean, tidy, and comfortable. It was…
Fantastic Concierge
...My studio room had a kitchenette with all pots, pans, blender. Everything you need. The hotel has a beautiful lobby, pool area and courtyard tables to eat, drink and relax. There is a restaurant…
Great place to enjoy Loreto!
If you want to get the feel for the town of Loreto, then you have come to the right place. Centrally located, the town is at your fingertips. All the activities can be enjoyed by a casual stroll into…
Just as good as it was the ...
We stayed here 10 years ago when it first opened. It was a great property with great friendly staff. This time we came with family and it was just as spectacular. All the rooms are spacious and are…
A great place to stay
This hotel is a good choice for when you are in Loreto. The hotel is clean, the staff is friendly and the suites are comfortable. They try and accommodate any of your requests. We liked the mini…
My beautiful Loreto
My first time in Loreto and I was delighted. We were part of the family and we stayed at the Hotel Santa Fe and it was the best. It is very well located and has very good restaurants nearby. I loved…
Amazing stay!
This hotel is easy to find in a great location close to everything you need to have the time of your life!! I'm all about service and there's definitely no complaints there. Since the moment we…
Amazing place and excellent...
Everything was great! The hotel was wonderful, great tours, services and the recommendations to visit all of the different islands were fantastic! The attention provided was beyond great. Everyone…